Welcome to Bookcliff Survey Services, Inc.
Our primary mission is to provide our clients with a comprehensive survey product in a timely and cost effective manner while developing and maintaining healthy working relationships with our contacts including; clients, professionals, governmental entities and Bookcliff Survey Services employees.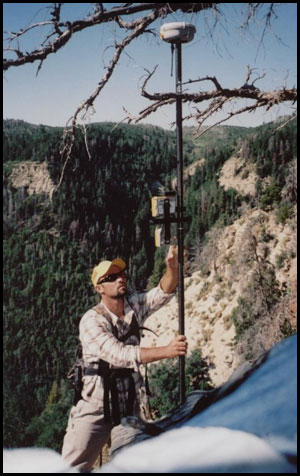 Bookcliff Survey Services, Inc. is a multi-disciplined land surveying company located in Rifle, Colorado. Founded in 1998, we are the largest land surveying company in the Rifle area. We have gathered the experienced personnel and state of the art equipment that are necessary to provide the professional products and services our clients request in a timely manner to meet their deadlines. We take pride in the relationships we have developed with our clients including City and County Governments, Private Developers, Land Owners, Engineers, Architects, Construction Companies, Oil and Gas Companies, Realtors and Attorneys. One of our greatest strengths is in these relationships we have built and along with our staff's dedication Bookcliff Survey has been able to capture repeat clients and gain additional work through word of mouth advertising. Our experience in this rapidly developing western slope region has given us the knowledge and access to resources that are necessary to see your project through from beginning to end. Our focus has been and will continue to be delivering the best customer service and high quality products to meet our client's needs.